xxxxxxxxx@gmail.com宛にメールを送信したのでご確認ください。
ログイン画面に戻る
Mutsu / Kogyoku / Kinsei / Orin
3F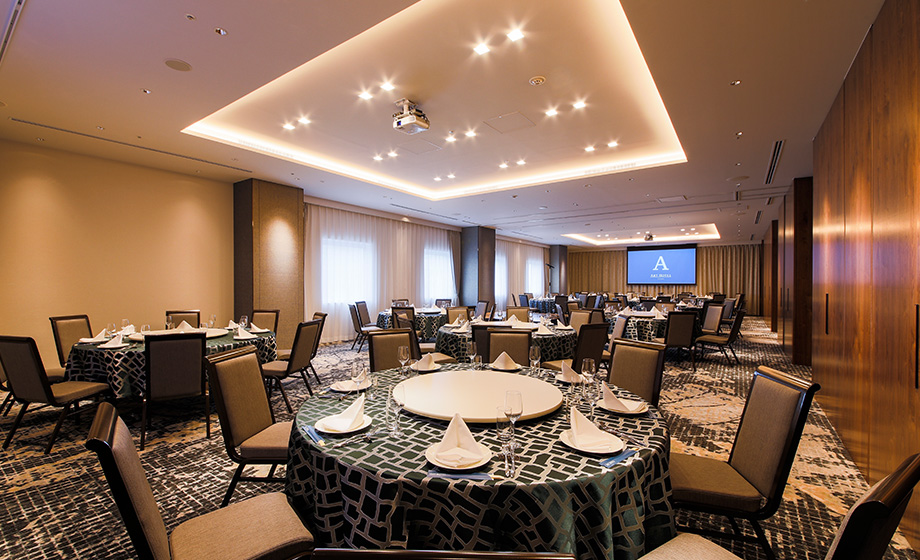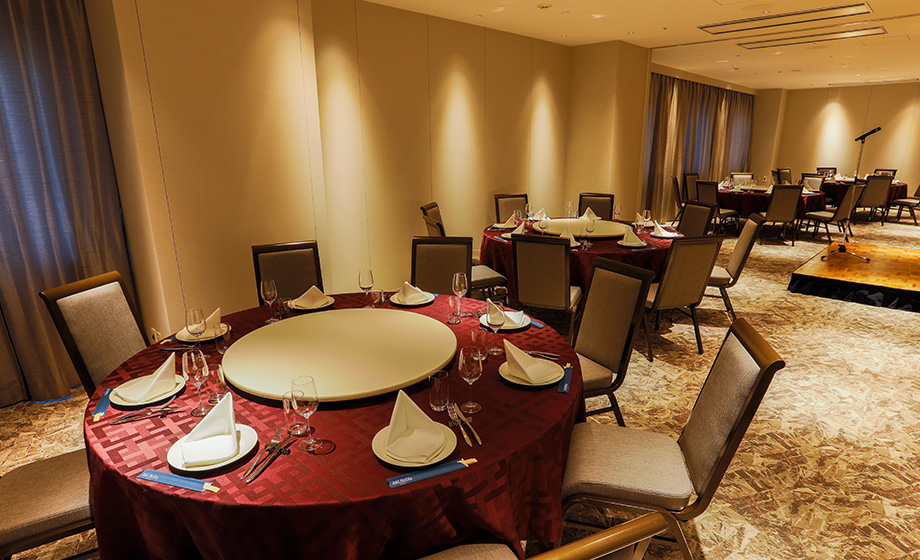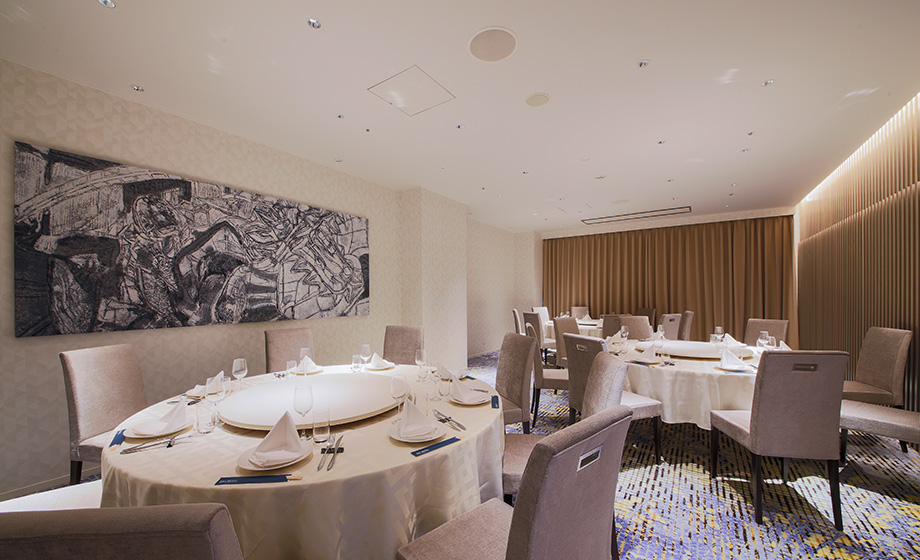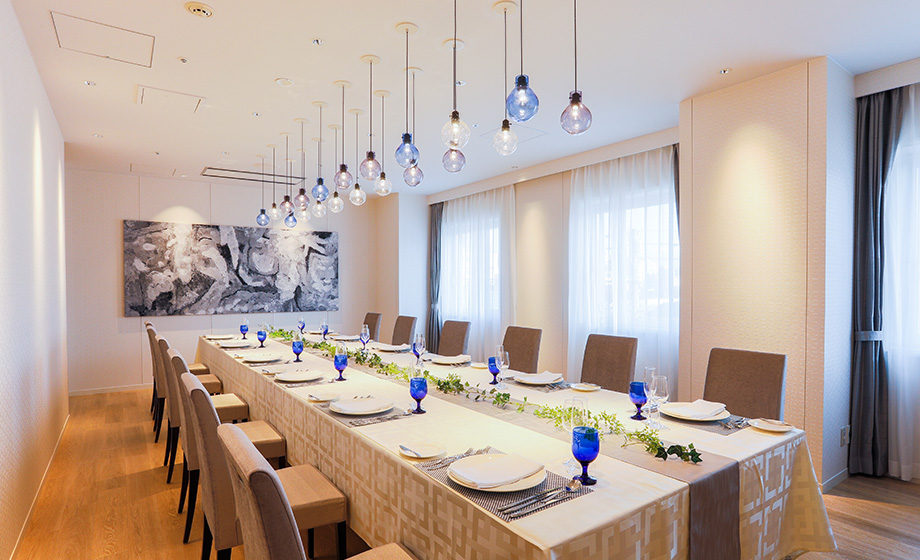 The space resonates with Tsugaru culture
The space will reopen in March of 2020.
The banquet halls showcase the beauty of the four seasons in Tsugaru.
With interiors that capture the essence of the proud traditional culture of Tsugaru,
hosting your special occasion with us will let you experience the depth of the region's history and traditions.

Starting with the 100-person capacity [formal] Mutsu, the four banquet halls can be used for a variety of purposes,
whether you're planning a formal dinner party, a social get-together after a meeting, a celebration, or a memorial service.
Venue Outline
| Room Name | Floor | Area(㎡) | Height(m) | Theater | Classroom | Hollow Square | U-Shape | Reception | Banquet | | | | | |
| --- | --- | --- | --- | --- | --- | --- | --- | --- | --- | --- | --- | --- | --- | --- |
| Mutsu (Ⅰ+Ⅱ) | 3F | 167 | - | 150 | 80 | 48 | 44 | 140 | 100 | | | | | |
| MutsuⅠ (Ⅱ) | 3F | 84 | - | 80 | 36 | 24 | 20 | 50 | 50 | | | | | |
| Kougyoku (Ⅰ+Ⅱ) | 3F | 77 | - | 60 | 28 | 28 | 26 | 30 | 40 | | | | | |
| KougyokuⅠ (Ⅱ) | 3F | 39 | - | 31 | negotiable | 12 | 10 | negotiable | 20 | | | | | |
| Kinsei | 3F | 42 | - | - | - | 16 | 14 | 30 | 30 | | | | | |
| Ourin | 3F | 37 | - | - | - | - | - | - | 12 | | | | | |
| Room Name | 1 Hours | | | | | | | | | |
| --- | --- | --- | --- | --- | --- | --- | --- | --- | --- | --- |
| Mutsu (Ⅰ+Ⅱ) | ¥46,200 | - | - | - | - | - | - | - | - | - |
| MutsuⅠ (Ⅱ) | ¥26,400 | - | - | - | - | - | - | - | - | - |
| Kougyoku (Ⅰ+Ⅱ) | ¥26,400 | - | - | - | - | - | - | - | - | - |
| KougyokuⅠ (Ⅱ) | ¥13,200 | - | - | - | - | - | - | - | - | - |
| Kinsei | ¥13,200 | - | - | - | - | - | - | - | - | - |
| Ourin | ¥13,200 | - | - | - | - | - | - | - | - | - |